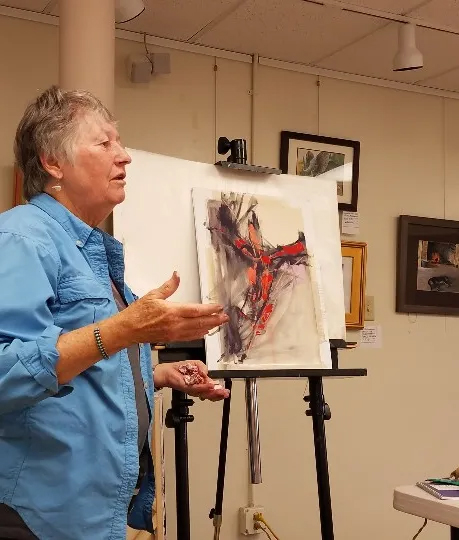 The Santa Rita Art League maintains a working and professionally equipped art studio open every day, from 9:00 AM to 8:00 PM, provided a monitor is present. It is located on the first floor of the Santa Rita Springs Social Center. The studio is equipped with easels; worktables; a photocopier; a mat cutter; a printing press; a kitchen with a sink, refrigerator, coffee maker, and microwave; locker and art slot rentals; and more! It also includes a robust library of art-related books and DVDs.
To see when a monitor is in the studio, refer to the Studio Calendar, below. The studio is open to the extent that members have volunteered to be trained as a studio monitor and have put themselves on the schedule. If you're willing to be trained as a monitor, contact the monitor trainer by clicking here.
Members are expected to abide by Studio Rules and Painting Hazards when using the studio.